Designing a small kitchen can be a little bit tricky for most people. But there are many ways you can open up space in a smaller kitchen; there are also techniques to make the kitchen more efficient and stylish. Our small kitchen ideas work perfectly for people without large kitchen spaces.
Whether your kitchen is U-shaped, I shaped or a single, we've got some of the best small kitchen design ideas that will make your kitchen space looks bigger, practical, and stylish. Here are some ideas for small kitchens that will transform your space appeal and practicability.
One-Wall Kitchens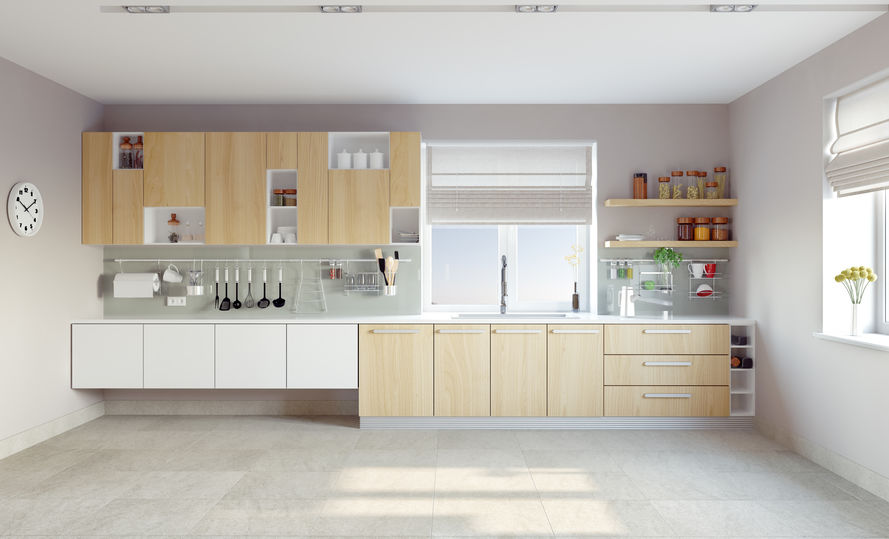 One wall or single wall is a common kitchen design, especially for those living in studio apartments. As the name suggests, the whole kitchen, including appliances and cabinets, is contained on a single wall.
Bright Colours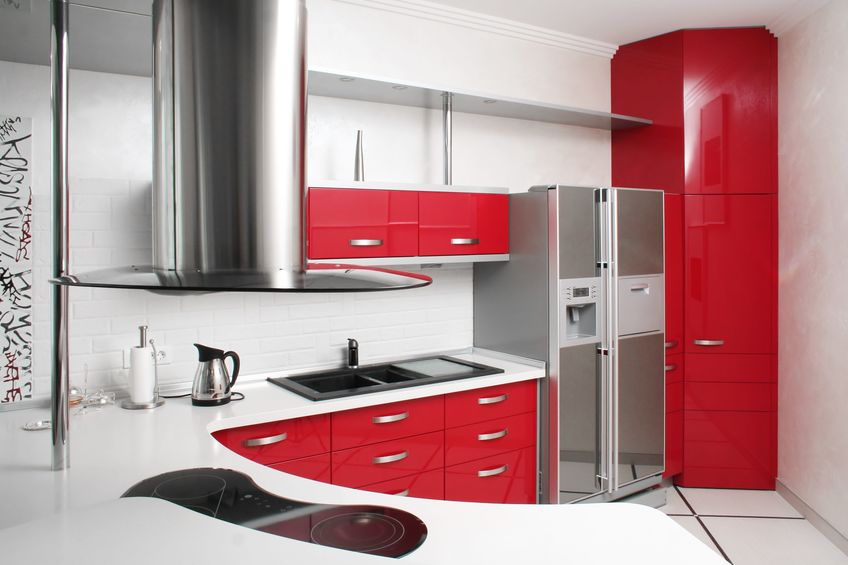 By just changing the colour to bright ones, you make space look spacious and warmer. There are many cheerful colours you can combine, such as a yellow island and green cabinets. Bright colours make the room look spacious and stylish.
Create A Prep Area
With the provided space, you can tweak your kitchen layout a little bit to change how it looks. One of the best ways you can achieve that is adding an island. The island can service as prepping area and second as the dining area.
---
---
Concealing The Space
Another small kitchen design idea is keeping it concealed. One thing that small kitchens suffer from is cluttering. By concealing it, you will be able to put pots and appliances away and make space look great. You can install folding doors and panels to close the area up.
Ditch Upper Cabinets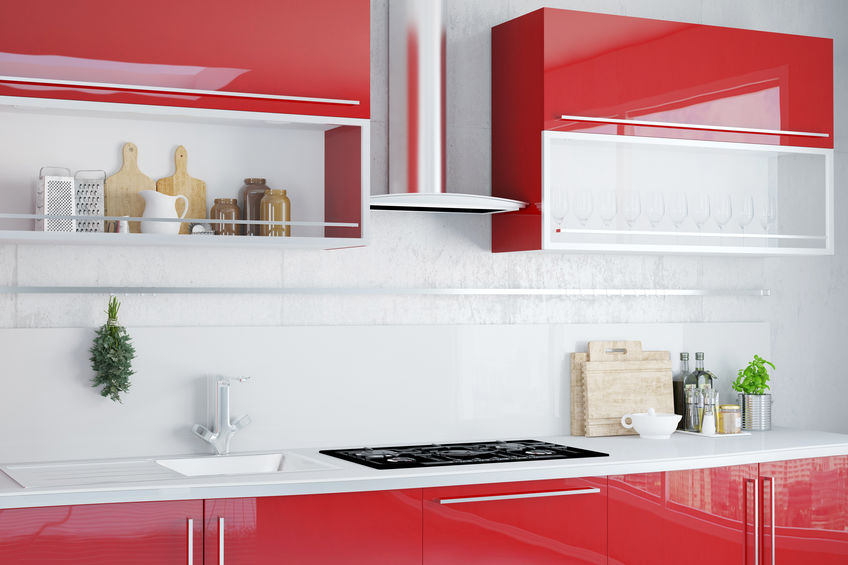 One of the biggest challenges with small kitchens is cluttering and opening it up. By removing the upper cabinets, you will open up space and make the small kitchens spacious. Also, cabinets can be changed to shelves.
Add Seats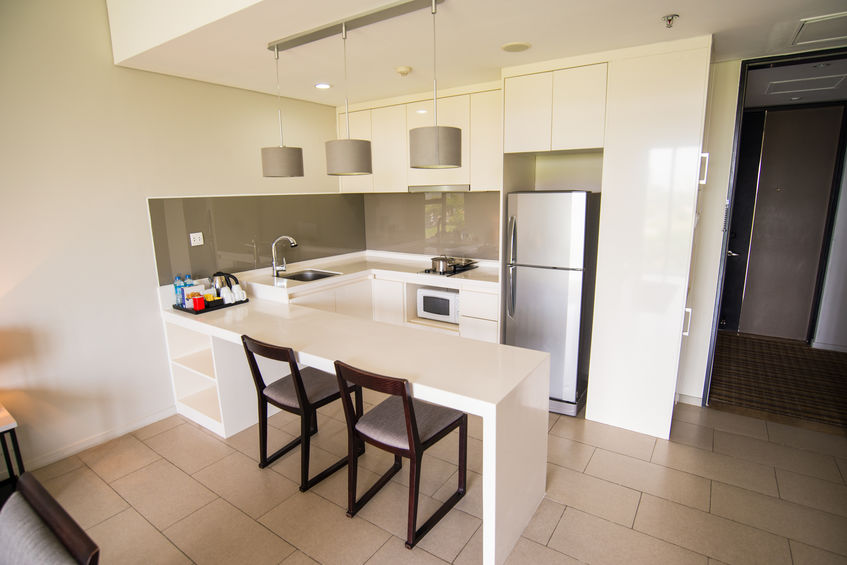 You can convert part of the kitchen into a dining room by merely bringing a couple of seats. If there space for unused parts of the counter, then you can have some seats have temporary dining. It is a small kitchen idea that will see your apartment or home space maximised.
White and Light
White paint and natural is another idea that works like magic. By painting small kitchens white and increasing the flow of natural lights, creates an illusion of a spacious kitchen. For more natural light, enlarge the kitchen windows.
Waterfall Counter Top
Waterfall countertops are widely used by people with small kitchens. These types of countertops are not only chic looking but will also offer you ample counter space. With these types of counters, you've got a prep space on one side and dining space on the other side.
Install Floating Table
If you still want to maximise the space in your kitchen, you can consider installing a floating table. The good thing about these tables is that you can use it as dining space. In addition, you can use the table as an extra counter. There are different types of floating tables, but we highly recommend the foldable options since you can flush to the wall when not in use.
Paint Large Windows White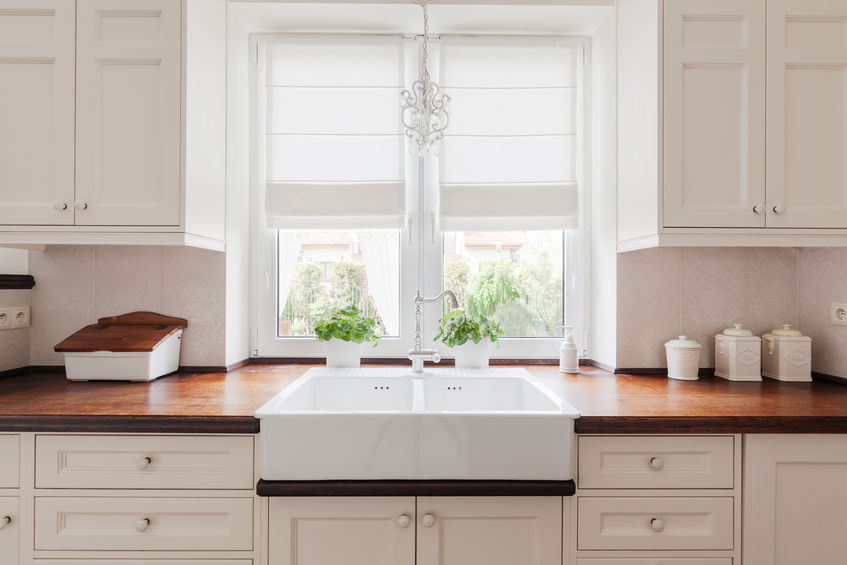 White is one of the most popular colours for a small space. Paint the walls white as well as the windows. You can have black hue as an accent colour but white as the dominant. For the natural light, enlarge your windows, and this will make the house more spacious.
Install Pot Racks
As a small kitchen, space maximisation is a crucial factor to consider. Pot racks will enable you to handle most if not all bulky pots hence creating space in the kitchen.
Summary
Small kitchens do not limit you from making it more spacious, practical and stylish. There many small kitchens design ideas for models of kitchens in the market. Whether you have a single wall kitchen, or U shaped kitchen, amongst others, there are many design ideas for you.
---
Read More:
---