Recently, bungalows have become quite attractive in modern lifestyle because of the unique benefits they have over high-rise houses. The layout of a bungalow makes it perfect for both young and old persons because it allows for easy accessibility. Bungalows are not just children-friendly; they are also great for older adults. Also, they are an excellent option for people who are physically handicapped. Furthermore, bungalows offer more privacy than multi-storey buildings because they are usually built in large compounds.
However, in modern times, developers would instead build multi-storey buildings than bungalows to maximise space. Thus, most bungalows are behind the times. For example, there are many 1950s bungalows in the UK. This means that if you want to purchase a bungalow, you would most likely end up buying an outdated one. Before you discard the idea of purchasing a bungalow, you should know that it could be remodelled.
The advancement of technology has made it possible to transform your bungalow to your dream house. Remodelling is an excellent option to consider because of its advantages. It gives your "ancient" bungalow an entirely new look and also helps you maximise space. However, the process of renovating your bungalow is an important task that could be quite overwhelming. While you want to give your house a new look, you also want to stay true to the original architecture.
Things To Look Out For When Considering A Bungalow Renovation
Below are some features of bungalows and design elements you may need to look out for in achieving your goal:
Bungalow dormers with a low shed roof
Natural raw materials, like stone and cedar
Big prairie-style windows
Porches
Low gable roofs with wide overhangs
Also, there are some questions you should try to answer if you are considering a bungalow extension. They include:
– What type of bungalow extension do you want? Do you want one that is to the side, rear, or up into the attic?
– How much do you have to spare for the bungalow renovation?
– Do you require planning permission to carry out any extensions?
– What kind of renovation would increase the value of your property?
– How convenient would it be to connect the extension to essential utilities?
Bungalow Renovation Ideas
There many bungalow renovation ideas from which you could select. Searching for 1960s bungalow renovation ideas or 1970s bungalow renovation ideas could be quite the task. Therefore, we have compiled a list of some bungalow renovation ideas used in the UK. They are:
1. Bungalow Extensions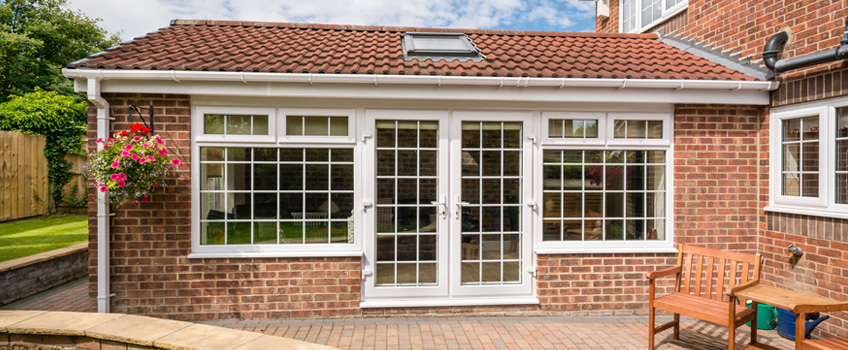 Although multi-storey buildings are easier to extend than bungalows, a bungalow extension might be what you need. Many bungalows have big gardens that leave room for an extension to the side or back. Bungalow extensions can increase the value of your house, should you choose to sell later. An excellent bungalow extension must be compliant with the original building design. There are many bungalow extension ideas you could consider.
If done under permitted development, you can add a small single-storey rear extension of four metres. Until May 2019, you can add an eight-metre rear extension in the UK). You can also extend half of the front width to the sides of the bungalow. This extension helps you increase the floor space of the house without going through formalities.
You could consider a chalet bungalow extension. Also, you could consider a bungalow roof extension, which has many designs from which you could make a selection. Finally, for more ideas, you could check out before and after photos of bungalow extensions.
2. Build A Roof Terrace or Balcony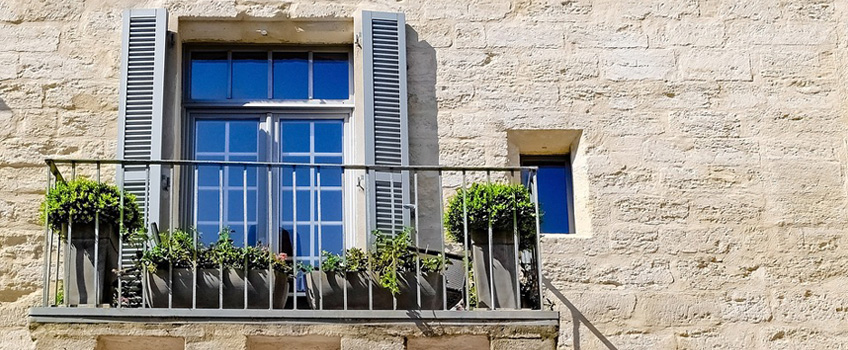 You can completely transform a 1950s bungalow in the UK by adding a roof terrace or balcony. These beautiful additions could help to make your bungalow more aesthetically appealing. They could also help you appreciate a beautiful view you otherwise may not have noticed from a lower floor. However, you may need to obtain planning permission rights before you can build a balcony or terrace.
3. Change Your Bungalow Layout
Do not be scared of changing the current arrangement of your bungalow. Identify the best parts of your property and try to use them to your advantage. Try to minimise unnecessary spaces like corridors to increase the habitable areas. You may need to tear down a wall or get rid of a bedroom to create more space. Areas that need ventilation, but not so much natural light could be positioned northwards. Bedrooms are better positioned in areas that do not have the best scenery.
In re-arranging your bungalow layout, ensure that you do not cut off natural light in your house. You could make use of sun pipes which bring in natural light from a glazed panel in the roof. You could also take things further by integrating roof lights or broad glazing roofing sections.
4. Consider An Open Plan Layout
An open plan layout is an excellent option to consider when remodelling your bungalow. It allows for a lighter and more spacious home. However, it is essential to remember that an open plan layout is not for everyone. You need to think through what you want to achieve from creating an open plan layout, and how it would help you.
5. Loft Conversion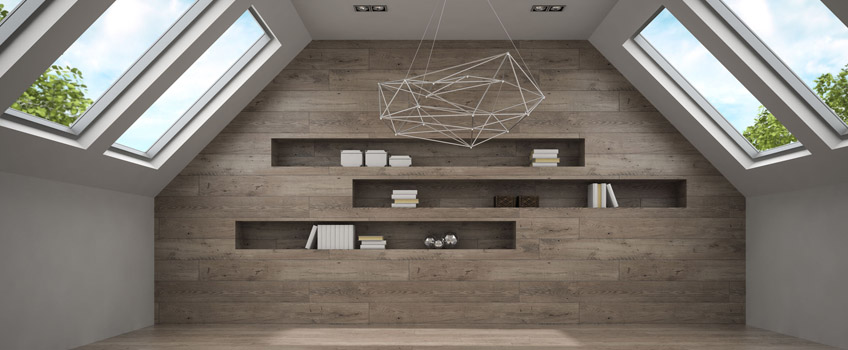 If your bungalow has a grossly under-utilised roof space, you could put it to use as a living area. Ensure that at the highest point of your loft, the head height is nothing less than 2.2 metres in height. Where the space in the loft is limited, adding dormers to gables could help increase space. You may also need permission rights before you can embark on a loft conversion unless your bungalow is a listed building.
There are other precautions to take note of if you want to convert your loft. There may be a need to add floor joists alongside the ceiling joists to strengthen the latter. An alternative is to stiffen the entire floor plated with plywood sheets. Furthermore, there may be a need to underline the roof rafters with insulation. A crucial consideration is the positioning of the staircase. It should be placed in such a place that leads up to the highest point of the loft.
Bungalow dormers could be created to add more floor space. Also, roof lights are the most effective way of bringing light into the loft. Although, they may be quite expensive, ranging from twenty thousand pounds to forty-five thousand pounds.
6. Link Indoors With Outdoors
Many old houses do not have links with the garden. Creating a connection with the outdoors would make your bungalow more spacious. It would also allow for more natural light into your house. This could be easily achieved by using glazed sliding, French, or bi-fold doors. Leaving these doors open during the summer could make your garden seem like an extended part of your dining room.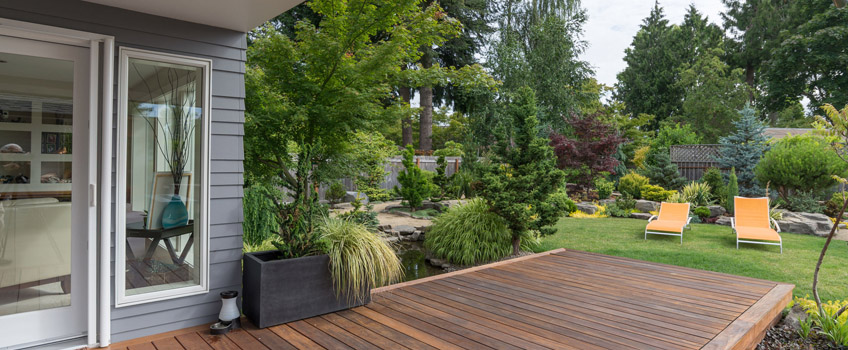 You could also try to use matching flooring materials indoors and outdoors. It will allow for seamless outdoor living.
7. Bungalow Exterior Makeover
This could involve adjusting the windows of your bungalow, or changing the front door. You should go for something contemporary to give your bungalow a whole new look. An example of a new addition could be glazed doors.
8. Consider Modern Insulation System
Another way you can renovate your bungalow is to improve its thermal performance. This improvement would not just help with heat retention; it also makes the property look much better. Mineral wool insulation is an excellent option to consider. Another great option is external insulation. It would help disguise brickwork, if you so desire, and make the walls thicker. Also, internal insulation is another excellent option although it may reduce your floor space. It could be pretty expensive too.
9. Bungalow Conversion
There are so many bungalow conversion ideas from which you can make a selection. You could convert your bungalow to a house. You could also convert your bungalow into a dormer.
10. Adding A Second Storey To Your Bungalow
Although this could be quite an arduous task, it is an excellent choice to consider when renovating your bungalow. Not only does adding a second-storey to your bungalow make it more spacious, but it also gives it a different look. Before you decide to go for this option, you need to ensure that the original architectural design can support it. You may need the help of an architect or an engineer before you can do this successfully. You may also need to hire the services of a remodelling company with experienced and well-trained employees.
Hiring professional services would incur some cost, making this option a bit pricey. The entire cost to be borne could range from 116, 000 pounds to 154, 000 pounds. If you cannot afford a full second storey, you can consider a partial one. The price range of a partial second storey is between 69, 000 pounds to 92, 000 pounds. Furthermore, you may need to obtain planning permission rights before you can add a second-storey.
---