Victorian houses are an evergreen landmark of British architecture. Their walls are witness to enriching historical stories, and we are just lucky to have them still around. As homely as Victorian houses can be, given that it's well over a century since the Victorian era, they can quickly get boring. Without further ado, we'll be giving you insightful tips to remodelling your Victorian house into a more contemporary building, while still preserving its original essence.
From remodelled kitchens to glass box extensions and open-plan renovations, there is an inexhaustible well of ideas to give your Victorian home the modern feel you desire. You'd be surprised how a few touches here, and there, can make you feel like a first – time visitor in a home you've lived all your life. Hop on, and let's explore these 15 ideas together!
1. Create an Open-Plan Space
Open-plan spaces in architecture design refer to any floor plans that make use of large, open spaces. Nothing creates open plan spaces like side extensions! When you wall that area behind your house or that slender strip beside your garage, you've made a side extension. Side extensions are relatively cheap and help to improve the indoor-outdoor connection of your Victorian home. Since these houses have more than enough space outside, side extensions sure come in handy.
If there's anything that is the hallmark of open-plan spaces and side extensions, it is the glazed windows they possess. Hence, the light should have unhindered access.
2. Make a Plan, Then Break it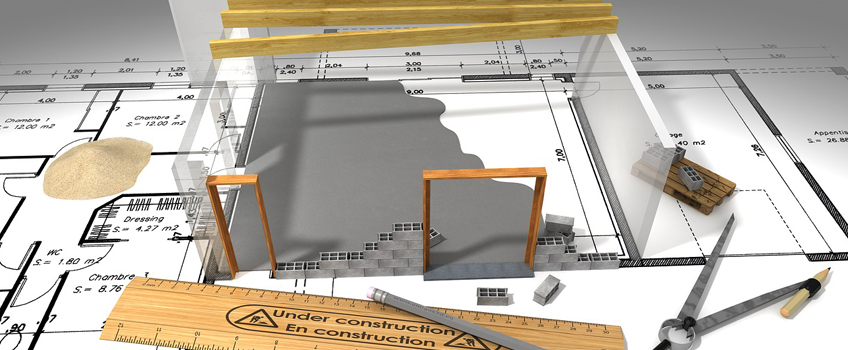 Can you say you've made a broken-plan when you make a plan then break it open? Broken-plans make amazing modern house interior design for age-old homes. Broken plans can be explained as basically taking open plans a notch higher.
The team at Harvey Jones Kitchen explain it best. In a blog post, they explain broken-plan: 'The idea is to retain all the things you love about open-plan – particularly the light and openness – while at the same time zoning the space to allow for more privacy should you need it.
Rather than doing this with colours and textures as you would in true open-plan arrangements, broken-plan employs structural elements such as half walls, dividing shelves, changing levels, walls of glass and even mezzanines to delineate and formalise areas for different uses.'
3. Consult with Your Architect
It will be the joke of the century if anyone thinks they could somehow get around to single-handedly taking on the renovation of a Victorian house. Regardless of what you think you want to do when it comes to space management and innovations, an architect is the professional.
You might find out, for instance, that you do not have to knock down so many walls as you thought you would need to. If you have zero ideas on what you want, an architect can give you a dozen in one breath. If you've got a few ideas, the architect can remodel them for you.
4. Frameless Glazed Entrances
We'll tell you what's better than side extensions: side extensions with glazed doors! These provide an uninterrupted view of whatever is outside – say your garden, for instance -, and gives a contemporary look to your side extension. Light, and even more light.
5. Metallic Glazed Entrances
If you don't like the idea of a frameless door, this should suit you just fine. Something is appealing about the contrast the bricks of these houses have with these black metallic doors. The contemporary finish oozes the industrial vibe, and you can't get enough.
6. Building a Glazed Kitchen Extension
The kitchen is one of the essential landmarks in a house. Your kitchen could be just a place for food preparation, or it could be more than that. It could be a place the family gathers every now, and then, to make beautiful memories. It could be the most fun place in your house. An extension makes these possible.
If your kitchen is not as spacious as you wish it were, extensions come in handy. Liaise with your architect, and let him help improve on your ideas. Of course, you have to use glazed windows.
7. Large Walls, Large Art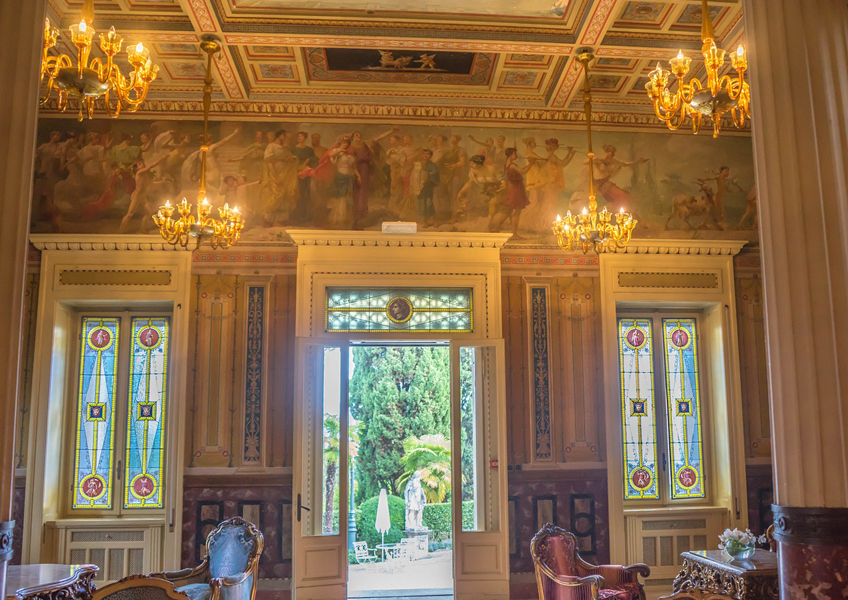 If there's anything Victorian houses are known for, it is their largeness. They possess high ceilings and massive walls. These, to us, serve as the canvas for incredible art. Never leave the walls bare! Choose the art you want, say a blast of old and new artefacts. We recommend hand-made wooden figurines, large, framed pictures; or anything else that is beautiful and can be hung. You don't have to break walls every time, to get the contemporary look you desire. Get creative with your ceilings too. Installing chandeliers to hang down from your ceilings increases their aesthetic appearance.
8. Artistic Walls
What if you wouldn't need to hang art on your walls? What if your walls are the art? There are no limits to designing your walls. You can decide to make walls of particular rooms or intersections floral murals. The contrast they have with other conventional walls is homely. You could even choose to have a dramatic stairway. Speak with your painter about these, and let him give you more ideas.
9. Space is Good. Don't Lose Yourself in it
Big rooms are a blessing. They are a huge blessing, even. Filling them up, however, can be a tedious challenge. This is why almost everything you have in these kinds of homes have to be extra large too. Large furniture takes up space, be creative with them. Set items away from the walls, and do not be scared about it.
10. Do No Harm
As far as remodelling goes, it is famous saying that its first rule is "do no harm." While you may have to break walls, and build extensions, remodelling is more about building and less of destroying. You should learn to reuse existing materials and keep pristine craftsmanship. This is because while you want to restructure your home, you still need to preserve the Victorian essence.
11. Repair vs Replace
Still in the spirit of protecting the old with a flavour of new, it is usually advised that where possible, you repair, rather than replace. Have that bathtub reglazed, have those windows fixed and cleaned. The idea is to finish the restructuring without becoming a stranger in your own home.
12. Embrace the Dark Side
Probably we've had enough of all the light talk. It's time we embraced the darkness. Modern hallway ideas do not have to bask in the light, particularly. It's all about personal preferences, really. But it wouldn't be so bad to have a little spooky in your house. Dark floors with dark curtains and dark walls embossed with golden acrylics. It wouldn't be as bad as it sounds once there's an element of modern to blend with the old and spooky. A contemporary golden lampstand, for instance, could make all of the difference. Victorian houses are usually dark, and you could just get around to making the best use of them with ingenious modern decor.
13. The Fireplace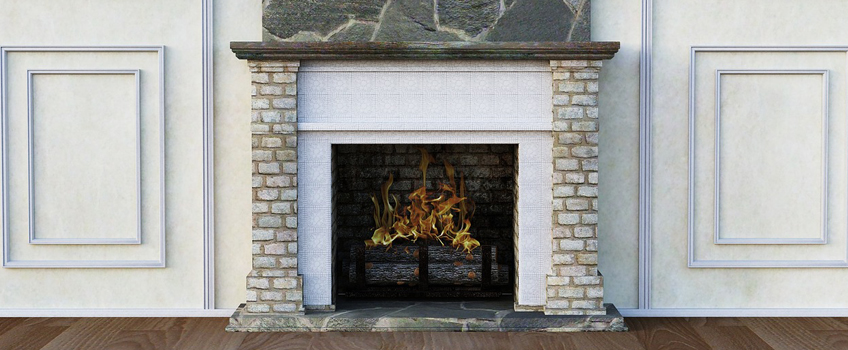 If you own a Victorian house, you know the fireplace is one of her most definite landmarks. It is something you don't want ever to get rid of. In the spirits of rebranding, however, you may want to give it a new colour, and probably even make it automated in some way.
14. Two-tone Furniture
The hallmark of modern Victorian decor is perfectly blending the old with the new. Nothing drives home the idea of a perfect contrast like large two-toned furniture. These are furniture whose fabrics have two different styles and colours. The beauty and equal simplicity are genuinely incredible. You should give these a shot.
15. Zero Violence, Top-notch Gentleness
It is imperative during remodelling that you open rooms gently. This is the more reason you need an experienced architect. It's unfortunate to break down walls only to build them back upon realising you should have kept them in the first place. For this reason, open rooms gently. Don't remove the entire walls. Cut arches and openings gently instead. This is very similar to the broken-plan method we explained earlier.
Conclusion
You know what they say about change. They say it's constant. Just this once, we go with the crowd. If it is expected that you evolve with the times, your home should too. It's refreshing to know that there are endless possibilities of creative innovations that your Victorian house can accommodate, while still preserving its natural essence.
Do not be scared of change. Embrace it. Of the many ideas, our favourite is probably the glazed side extensions. The idea that you could always create more space in your home without moving altogether to a new place is ingenious, and we can't get enough. Again, do not fear change; embrace it!
---