The living room is the one most important parts of a home. Besides the fact that a lot of time is spent in the space making memories with your family, it also serves as a place to entertain guests. It can be transformed into a bedroom when long-distant relatives visit over the holidays. In this background, you may want to design it in such a way that both the causal and formal elements are accommodated. It must, indeed, be remodelled to serve different purposes. How can this be achieved on a budget? Well, this article gives you all the details.
Following are the Living Room Design Ideas in Budget:
1. Build a New Floor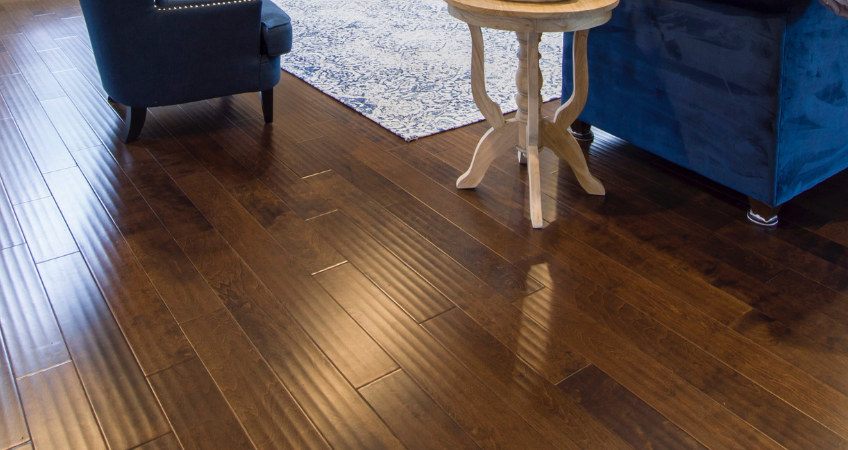 Redoing the floor can have a dramatic effect in a living room. The old carpet and floor may have managed to create a dull room to the end that your family and guests dread it. You can go for wooden laminates and vinyl tiles because they are budget friendly. The best thing is that they can be installed on the existing cement finish.
2. Paint
A change of paint will create an incredible transformation in your living room. Be creative enough to showcase all the architectural features and to create a specific mood. You can combine different colours to highlight some areas. To save on costs, you can learn a few painting skills online.
3. Build Places to Exhibit Collectibles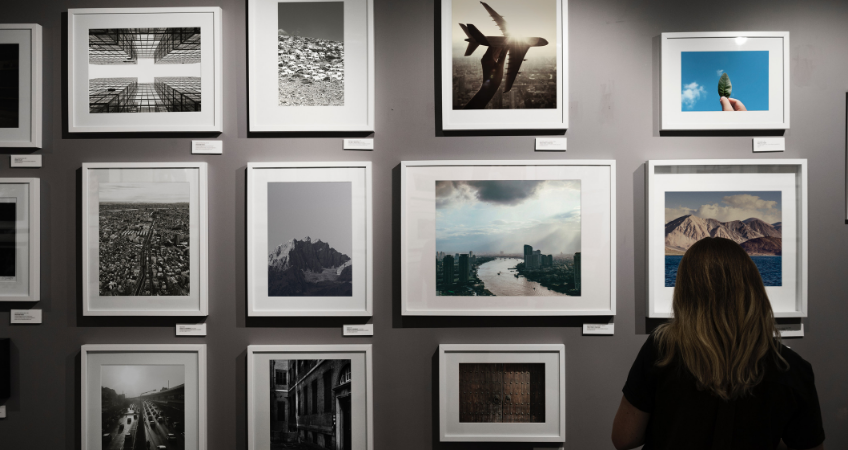 It is a good thing that you have been a collector and have managed to place the items in the living room. However, you cannot showcase them well when you don't build places for display. A simple collectibles shelf is all it takes to create a focal point for the guests. You must arrange them based on colour, texture, and value among other things.
4. Change the Lighting
This is one of the most important living room design ideas. Proper lighting will create a desirable ambiance and mood. Combine the chandeliers or pendants with table or floor lamps to add a sense of elegance. You may also want to highlight the art pieces using picture lights.
You can also find ways of allowing as much natural light into the room as possible. For instance, request a contractor to build bigger windows. Alternatively, you can use mirrors as they reflect as much light as possible. This works perfectly if you place a large mirror on the wall opposite of the living room window.
More so, you can go for sheep draperies because they are easy to open, and hence allow natural light into the room. The venetian blinds are also worth trying because they give you the liberty to control the amount of light coming into the space. Further, you must trim the hedges and trees outside the living room.
5. Revamp and Rearrange the furniture
Buying new furniture is expensive. However, you will pay less if you opt to revamp your old furniture. Request the furniture experts to remove the upholstery and add a new one. You can also use loose covers or throws to cover stained and torn areas.
Once you are done revamping the furniture, the next step is to rearrange it. You must have a focal point when making such a decision. Having a sense of balance and creating conversation areas is also critical. Be mindful of the traffic as well.
Even further, it is needful to get rid of the clutter in the room. Your furniture and other pieces will seem to be out of place when there are too many unwanted items in the space. You must purpose to only bring a few useful and decorative items in this space.
---
---
6. Shop From Within
You do not have to go outside of your home to find accessories and art pieces. When working on a low budget, one of the best options is to go to other rooms, and get items that suit a new living room design and look. Don't be surprised that some of the items you have stored in your garage for ages can be repaired and used in the living room. You will find tables whose only flow is a broken leg or an incredible curtain that has an easy-to-remove stain.
7. Use Pillows Thoughtfully
Many people tend to throw too many pillows in the living room. The guests are forced to keep moving them around before they sit. The right approach is to go for several pieces that enhance the overall look of the space. Investing in high quality pieces may be all you need to make the difference.
8. Add Plants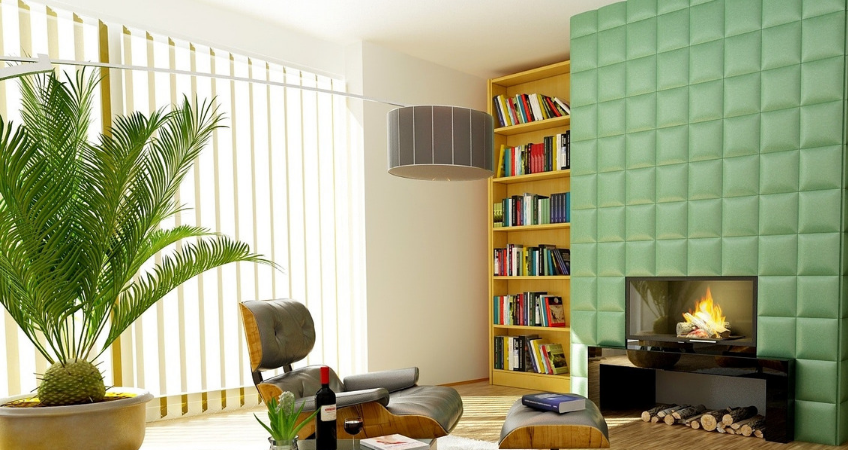 Having plants in your room is one of the ways of creating a sense of life in your home. Accordingly, you may want to shop for plants that thrive in the indoor space. Some of them come with an amazing scent and flowers. Place them strategically in the room and be committed to watering them regularly.
9. Choose the Rugs Wisely
While rugs can help create a warm and inviting look in the living room, it can be daunting to choose them. The biggest consideration to make is the size. A small rug will make the room to look out of balance and dysfunctional. You must hence do the measurements before making the purchases.
Also, it is pertinent to consider the furniture design and arrangement when choosing rugs. The colour of the rugs must match the furniture and the general theme. The quality of the product must be good to create a sophisticated look.
10. Invest In One Statement Piece
Probably you are comfortable with most of the features in the living room, and wish to make minimal yet an outstanding difference in the space. The easiest and cheapest way forward is to go for one statement piece. This can be a Moroccan table or an antique painting. Whatever you settle for, the piece must look expensive and transformational.
11. Transform the Fireplace
If you have been stuck with the traditional fireplace in the living room, it is time to go for the modern designs. It must blend in with the surroundings to create a warm and a cosy look. A fireplace with a glass enclosure is one of the contemporary options to consider. It may also feature the old rustic brick feature yet designed in a way that it does not overwhelm the space.
12. Raise the Roof
You can create an illusion of more space by raising the living room roof. It will also help you to create more ventilation, and usher in a sense of comfort into the area.
13. Embrace Minimalistic Ideas
This option is ideal for a person with small spaces or limited budgets. It requires them to make most out of what they have in their home. This may mean placing the carpets and furniture in a strategic place. One big piece of art is enough for such a space. The trick is to create a harmonious look with a few items while avoiding creating a cold look.
14. Combine the Old and New
Instead of getting rid of the old furniture and art pieces, you may want to add a few modern items to create a new look. You must avoid clutter and instead work with a few items. Finding the right accessories, lighting, and furniture arrangement is critical in this process.
15. Feature Creative Architectural Trimwork
Trimwork is meant to cover seams where ceiling and floors meet the walls. It also supports the structure well. Even so, you can use it for aesthetic purposes. By carefully making the choice, you can give your living room a contemporary or classical look.
---
---
Finding the Necessary Help
It is clear that there are many ways of achieving a desirable look in your living room on a budget. However, disappointments will be inevitable when you consult the wrong professionals. Architects and designers must be chosen based on their:
Good designers and architects are known for their skills, experience, and high levels of professionalism. You should not struggle to get their contacts because they are known for satisfying all their clients regardless of their needs.
Professionals helping you to redesign your home must have a license. This way, they can be held accountable just in case of hiccups in service delivery.
You must not pay a hand and a leg for assistance to design your living room. The professionals must be willing to accommodate your financial constraints.
Designing and remodelling ideas will not be brought into reality if the experts do not work well with others in the market. They should recommend places where you can get cheap artwork, furniture, and contractors among other things.
The Bottom Line
All in all, you can transform your living room by considering ideas such as change of lighting, painting, rugs, themes, and pillows among other things. Finding help is vital because you can make decisions that blend in with your tastes and preferences. You can get all this from Architectural Design and Plan Company. Offering services in the Essex area, the professionals pride in their ability to offer the best assistance to clients from all walks of life.